New Buongusto Display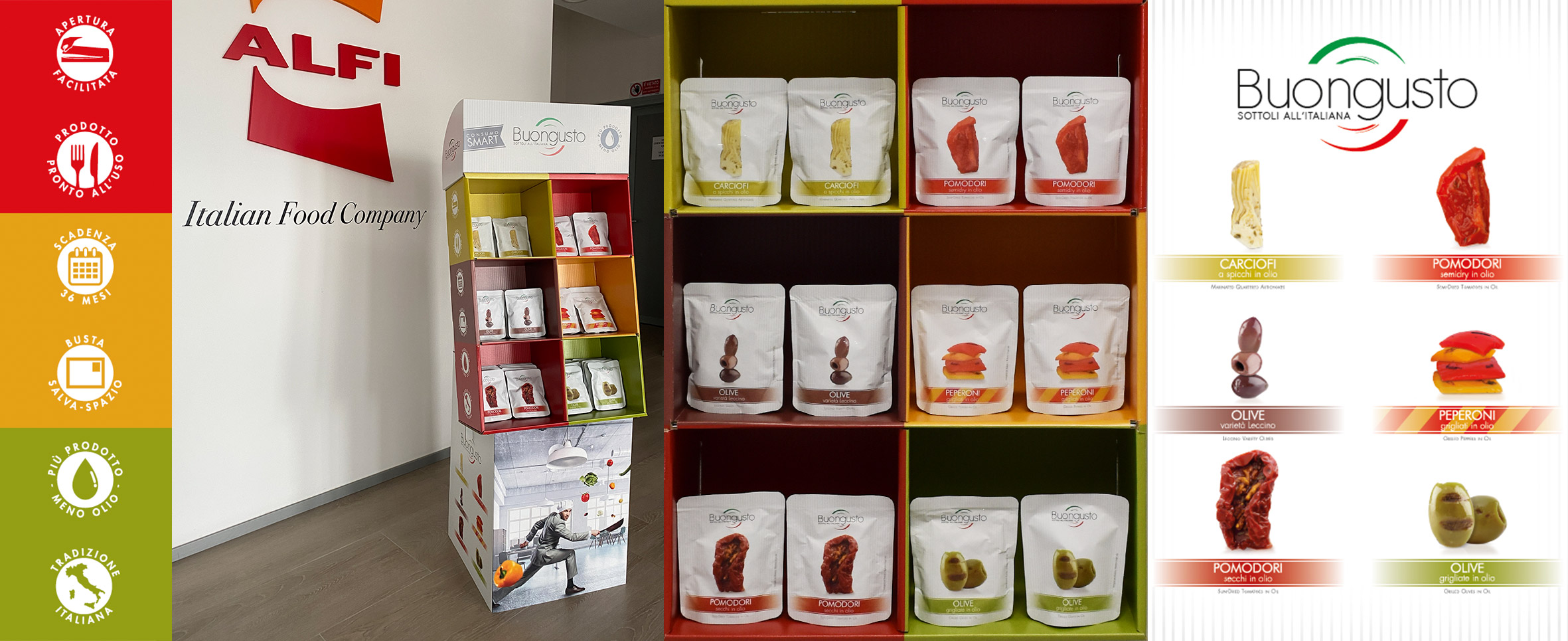 The new floor display for Buongusto pouches integrates modernity and minimalism of the brand in the best Italian/gourmet style. The contrasting white packaging on the coloured niches enhances the product line by allowing them to be grouped by family.
A highly attractive and distinctive support, designed structurally and graphically to be the focal point and attraction of the display space.
Available on request.