Stand-Up 300 line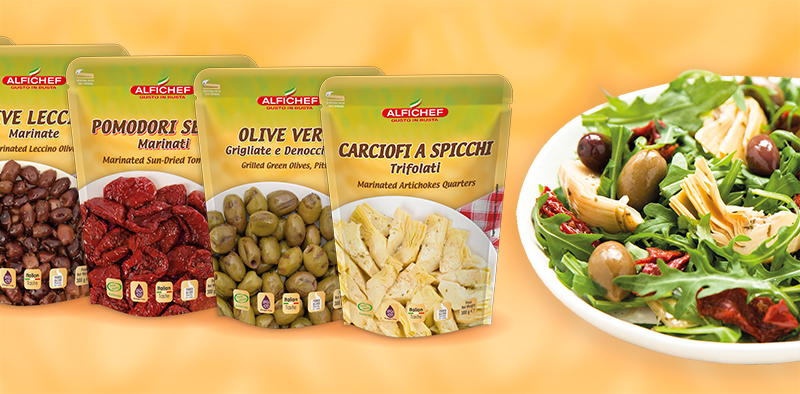 Strongly requested, Alfi launches a new line of products in Doypack Pouch.
The new 300 gram size is suitable for every market: it meets the needs of the classic Ho.Re.Ca. channel but it also lends itself to reach consumers directly through small groceries, delicatessens, butchers, service stations and retailers.
The new pouch is practical and eco-friendly like the pouch sisters of 500/1000/1700 grams but it offers the advantage of high visibility thanks also to an inviting graphics with strong visual contents.